Research Centers
Research Institute for Regional Economics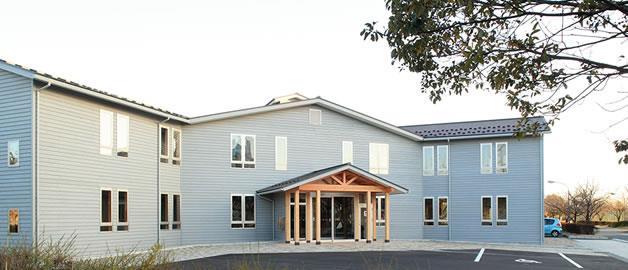 Aiming to become an information hub for economics in the local area, as well as one of Japan's premier research institutes for the East Asian region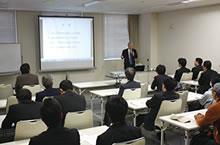 The key target is to establish Fukui as a significant player in the rapidly progressing region of East Asia. We aggregate and convey information based on the outcome of research conducted in the prefecture and East Asia. We also organize a support group to provide opportunities for information sharing among local businesses, and the Keihatsu-juku academy to inspire and develop human resources. We have been and will continue to be striving to develop frameworks and systems for the future economy of Fukui, in collaboration with the people of Fukui.
Regional Economy Section
Investigates and researches into various regional issues as a policy proposal think-tank
This section conducts investigation and research and makes policy proposals in an appropriate and concrete way, in close collaboration and cooperation with researchers outside the university and local communities. It also plays a key role as an interface to pass on research outcomes to local areas through forums and symposiums.
Asian Economy Section
Provides support to companies in Fukui Prefecture aiming at advancing into overseas Asian markets
This section conducts research on Asian countries on a regular basis and provides this information to companies in Fukui Prefecture. This is tremendously helpful in deciding how to conduct business with overseas companies and start operations overseas. It also shares information with various institutions in the prefecture, provides specialized consultations, and extends networks among economic research institutes, universities, and regional governments.
Dinosaur Research Institute

Striving to enhance research functions to strengthen the special features of our education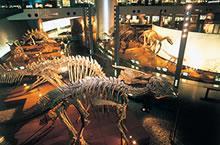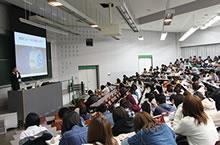 The Dinosaur Research Institute was established in April 2013, as the hub for dinosaur research in Fukui Prefecture. It is striving to conduct research internationally in order to advance the academic level of dinosaur studies, and is determined to function as both a research and educational institution through the strengthening of the special features of our university's education. As it is an unprecedented project among all the universities in Japan, the center will aim to grow further in collaboration with local communities and other institutions, including the Fukui Prefectural Dinosaur Museum.
As a research institute of the university
Develops through utilization of its network
As a research institute affiliated to the university with excavation sites, the center aims to advance the academic level of dinosaur studies, through accepting students and researchers from other universities and conducting joint activities and research with other universities and research institutions both inside and outside Japan. It will also hold international conferences and forums on dinosaur studies to present its research achievements.
Passing on leading-edge research outcomes to students
Fukui Prefecture has the most dinosaur fossils in Japan! Ever more interesting features from the actual sites.
The center-based teachers introduce the outcome of research in dinosaur fossils and excavation, and teach the most interesting facts about dinosaurs as liberal arts subjects in "Dinosaur Studies" and "History of Life on Earth." There is a plan to increase the number of such subjects offered.
Library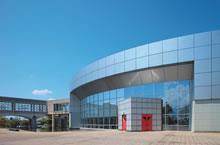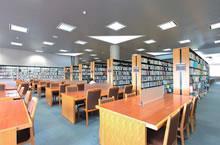 Information think-tank to enhance the knowledge of both teachers and students
Housing approximately 370,000 academic books, the library is a think-tank of educational and research information to enable both teachers and students to enhance their knowledge. It also acts as a library for local communities and provides services to residents wishing to browse and borrow books. The Obama Campus branch collects and maintains books and reference texts, and provides services mainly centered on marine topics.