Yoneda, Makoto
Profile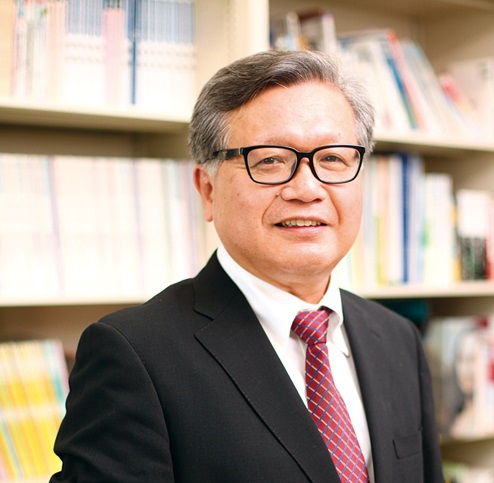 Affiliation
Graduate School & Faculty of Nursing and Social Welfare Science/Department of Nursing Science
Title
Professor/Dean
Room
Room N412/N402 (Extension4412/4402)
E-mail
myoneda ( at = @ )
Website
Education
1983 Graduated from Niigata University, School of Medicine, M.D.
1990 Ph.D. from Niigata University, School of Medicine
Degree
Academic Societies
the Asian Society of Mitochondrial Research & Medicine (ASMRM)
the Society of Mitochondrial Research and Medicine (J-Mit)
Japanese Society of Neurology
Japanese Society of Human Genetics
Japanese Society of Neurological Therapeutics
Japanese Society of Neuroimmunology
Japanese Society of Neuroinfection
Japanese Society of Epilepsy
Career
2019 Dean of the Graduate School/Faculty
2013
Professor, Graduate School & Faculty of Nursing & Social Welfare Science, Fukui Prefectural University
2009 Chief, Division of Medical Genetics, University of Fukui Hospital
2006 Associate Professor, Department of Neurology, University of Fukui
1995 Assistant Professor, Department of Biochemistry, Nagoya University
1990 Research fellow, Division of Biology, California Institute of Technology, USA (Prof Giuseppe Attardi)
1983 Fellow, Department of Neurology, Brain Research Institute, Niigata University

Affiliate Professor, Biomedical Imaging Research Center (BIRC), University of Fukui
Research Interest
Research Field
Clinical Neurology, Medical Genetics, Molecular Imaging
Research Summary
1. Mitochondria and Oxidative stress in Human diseases and Ageing
Mitochondria in a cell produces enormous amount of energy for life activity using oxygen. However, when mitochondria is impaired, reactive oxygen species(ROS) would be released, resulting in damages to surrounding cells or tissues, i.e. oxidative stress, as well as declined energy (ATP) production. This oxidative stress is known to be involved in the pathogenesis in various human diseases or ageing. Especially, brain is a major target by oxidative stress because the brain consumes 20% of energy and oxygen in spite of 2% of the whole body weight.
I have been involved in the basic and clinical research concerning oxidative stress based on mitochondrial dysfunction in human disease or aging. Recently, our research group was succeeded in developing a new positron emission tomography (PET) imaging system to visualize and evaluate oxidative stress in a living brain from patients with a variety of neurological diseases such as mitochondrial encephalopathy, parkinson disease, ALS and Alzheimer disease. This study would contribute to the diagnosis, treatment, and drug-development in neurological diseases.

2. Neuroimmunology
Chronic thyroiditis, Hashimoto's disease (HT), is very abundant up to 3~5% of the population in Japan. Hypo- or hyper-thyroidism due to HT commonly causes various neuropsychiatric disorders such as disturbance of consciousness, dementia, psychosis, seizures, ataxia etc. Besides such a condition, HT causes a neuropsychiatric disorder based on the autoimmune condition (Hashimoto's encephalopathy; HE).
Our research group discovered a new molecular marker for the diagnosis by a proteomic analysis. We have revealed the clinical spectrum and pathogenesis of HE.

3. Genetics in Medicine

Affiliate Professor, Biomedical Imaging Research Center (BIRC), University of Fukui
Keywords
Neurology, Immunology, Nreuroimage, Mitochondria, ROS
Selected Publications
Books:
Hashimoto's encephalopathy. Neuroimmunological Diseases, Springer, NY, USA, 2016.
Mitochondrial cardiomyopathy and usage of L-arginine. Arginine in Clinical Nutrition Springer, NY, USA, 2016.

Original Papers (The last 3 years; selected):
Therapeutic regimen of L-arginine for MELAS: 9-year, prospective, multicenter, clinical research. J Neurol.2018.
Limbic encephalitis associated with anti-NH2-terminal of α-enolase antibodies: A clinical subtype of Hashimoto's encephalopathy. Medicine 2017.
Consensus paper: Neuroimmune mechanisms of treatable cerebellar ataxias. Cerebellum 2016.
Increased oxidative stress is related to disease severity in the ALS motor cortex: A PET study. Neurology 2015.
Community Engagement
Council member of the Asian Society of Mitochondrial Research & Medicine (ASMRM)
Director and committee member of the Society of Mitochondrial Research and Medicine (J-Mit)
Committee Member of Japanese Society of Neurology
Committee Member of Japanese Society of Human Genetics
Committee Member of Japanese Society of Neurological Therapeutics
Committee Member of Japanese Society of Neuroimmunology
Committee Member of Japanese Society of Neuroinfection
Committee Member of Japanese Society of Epilepsy
Educational Activities
Classes
Graduate School:
Advanced Course in Adult and Geriatric Health
Environmental Health Speciality

Faculty:
Microbiology and Infectious Diseases
Clinical Pathophysiology
Graduation Study
Office Hour
Available Topics
Ageing
Oxidative stress
Intractable neurological diseases
Dementia
Hashimoto's encephalopathy
Additional Information
Awards
1990-1992 Gosney Fellowship in Caltech
1992-1993 International Human Frontier Science Program (HFSP) Fellowship
1997 Kanae Medical Award
1997 Mochida-Memorial Medical Award
2007 Tsubaki-Memorial Neurological Award
2009 The Best Paper Award, The 6th Conference of Asian Society for Mitochondrial Research and Medicine, Taipei
2019 Fukui Prefectural Science and Academic Award